People at Novacene
Expertise, authority and talent
People is our number one differentiator. We work with bright, ambitious, and above all, compassionate and caring people.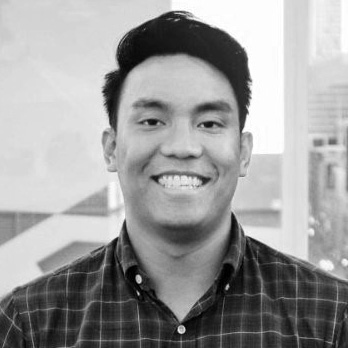 Justin Pontalba
Software Engineer
A Biomedical Engineer with diverse work experience, including clinical, academia and pharmaceutical industries, Justin Pontalba has a deep passion for technology. Following graduation, Justin was a researcher at Toronto Metropolitan University, where he developed and maintained image analysis pipelines.
At Novacene, Justin is part of the platform development team. He works across the software stack, combining modern application development and ML engineering skills.
Prior to joining Novacene, Justin researched computational pathology domain, and developed novel AI algorithms for pathology detection and disease classification. He developed image processing algorithms to identify malignant breast tissue , He published and presented findings to the academic community.
Justin was a Infection Control Practitioner at Sinai Health, where he performed data analysis including COVID-19 and antibiotic-resistant organisms for the purposes of improving health care delivery and public reporting.
Prior to Mount Sinai Hospital, Justin was a Data And Research Analyst at Michael Garron Hospital, where he identified trends in hospital data and metrics (ie. Antimicrobial usage, urine and blood culture orders) for implementing quality improvement projects and strategies.
Publications
Pontalba JT, Gwynne T, David E, Jakate K, Androutsos D and Khademi A (2019) Assessing the Impact of Color Normalization in Convolutional Neural Network-Based Nuclei Segmentation Frameworks. Front. Bioeng. Biotechnol. 7:300. doi: 10.3389/fbioe.2019.00300