Bring AI safely to your organization
Deploy AI inside your firewall and within your guide rails
Your data is kept private, safe & secure
A dedicated & fully encrypted environment
A dedicated single-tenant environment ensures that your data is physically isolated from other customers' data. The NovaceneAI™ subscription and licensing agreements provide assurances and protections regarding the safety, security, and safeguarding of your data.
End-to-end encryption
All data transmission and storage is protected with industry-leading encryption. Data in-transit is encrypted using TLS 1.2-1.3 and data at-rest is encrypted using AES-256 encryption or stronger.
Dedicated cloud or on-prem
Let us host for you in a fully dedicated single-tenant cloud environment, in your geographic area, and physically isolated from other customers. Or, we can deploy in your own cloud infrastructure.
Air-gapped /offline mode
The NovaceneAI™ platform can be configured to run completely offline, providing total isolation, privacy, and eliminating risks associated with being connected to any network.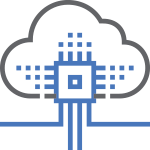 The cloud of your choice
Tested with the leading cloud service providers



Ready to discuss a proof-of-concept?
Call us at (800) 717-0814
or